About
---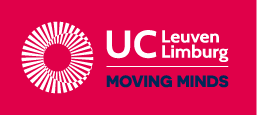 As the sole second-year BME partner, UCLL University of Applied Sciences brings together all participants in one vibrant student community on its campus Proximus near the historic Belgian city of Leuven, home to the largest and oldest university of the Low Countries. UCLL not only offers courses by knowledgeable and experienced lecturers, but also a student atmosphere that fosters learning as well as fun. At UCLL, BME's second-year participants study near the heart of Europe, with fast and easy access to Belgium's surrounding countries. The attraction of the thriving student city of Leuven is that despite its relatively small size and the safe, green surroundings, it features an overwhelming offer of student events, festivals, performances, cultural centre activities and museum exhibitions around the year.
---
Courses
---
Programme: Bachelor Business Management - Marketing Courses:
Market Research: Set up
Market Research: Processing
Consumer Behaviour
Financial Management
Multimedia for Marketers
Advanced Communication Skills
Sales Skills
Marketing Management
Business Practice & Business Practice: Reporting
Electives: a foreign language (French, German, Spanish)
---
Costs
---
The cost of studying at the UCLL in Leuven, Belgium for 2020-2021 consists of the following components:
Application fee: € 50*
Tuition fee: € 922,30

Monthly cost of living**:

€ 600-650
* The one-time application fee depends on where the applicant's previous schooling took place and maximally amounts to € 50. ** The cost of living is only an estimate and will vary according to the specific student's lifestyle, but a typical figure will be within the range mentioned here.
---
Accommodation
---
The quality of the student accommodation significantly contributes to your overall BME experience, especially when studying a full year in a foreign location for the first time. Therefore, carefully research housing options before committing to a selection. Always visit the accommodation before sending a first deposit or signing the contract. In the overview below you can find several websites with a lot of information about student housing at each university. During your hunt for the perfect place to live, you can also search the web and browse the many relevant Facebook groups for student housing listings! For more information about housing in Leuven, visit their website . When searching the web and browsing Facebook groups for student housing listings, look for groups that are advertising student 'koten' or individual studios
---
Double Degree
---
One of the many assets that the programme has to offer is that, after completing the module successfully, you will get a double degree that consists of:
The degree from the institution where the student graduates in year 3:

Coventry University: "Bachelor (Hons) in European Business Management"

London South Bank University: "Bachelor (Hons) in Marketing"

Rennes School of Business: "International Bachelor Programme in Management"

University of Worcester: "Bachelor (Hons) in International Business Management"

Dublin Business School: "Bachelor of Arts (Honours) in Marketing"

Fachhochschule Aachen: "Bachelor of Science in International Business Studies"

The degree "Bachelor Business Management - Marketing" from University Colleges Leuven-Limburg (UCLL), Belgium. This degree is accredited by the NVAO.
---
---
UCLL University of Applied Sciences (UCLL)